Do you trade branded Food & Drinks in full pallets and/or full trucks? If yes, check out our latest grocery wholesale page. Our grocery wholesale offering covers categories such as groceries, confectionery, snacks, soft drinks and alcohol.
We work with food and drinks brands such as (big breath) Bounty, Cadburys, Canderel, Coca Cola, Galaxy, Heinz, Kinder, Maltesers, Mars, Nescafe, Nutella, PG Tips, Pot Noodle, Redbull, Snickers, Walkers and many more.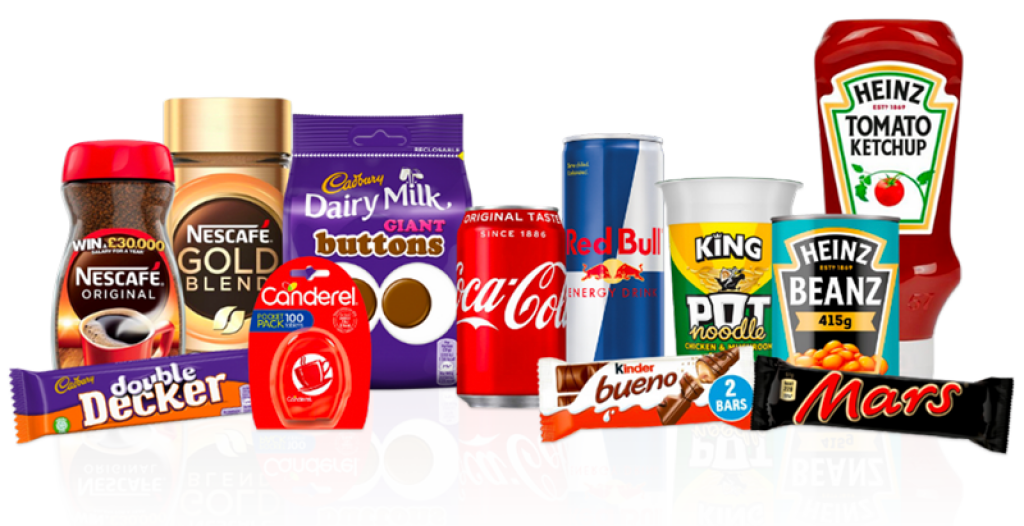 Rules of engagement
No set product list – we source what you need

Grocery is a bulk sell.

Full pallets or full trucks only – no mixed pallets

Always fresh stocks bought in as per your requirements

Lead times vary

Prices include UK delivery. Delivery overseas can be arranged at an additional cost.
We are not limited by a set product list, so please contact us with the products and pallet/ truck quantities you require.
Check out the wholesale grocery page here: Grocery Wholesale