The conversation started in a marketing meeting with a video of a first-person view flythrough of an abandoned warehouse captured by FPV drone video. The conversation went something like this:
Marketing: Have you seen an FPV drone video? Imagine how cool it would be if we did that in the warehouse.
CEO/MD: That would be cool – Let's do it!
Fresh from the set of recording Radiohead's music video for the song 'Follow Me Around'. We invited the UK's FPV drone champion to capture a new dynamic perspective of the SIAN warehouse.
Those unfamiliar with the FPV (First-Person View) drones are piloted using digital headsets, allowing the operator to see what the drone sees in real-time as it flies through the air.
FPV drones, also referred to as cinewhoops, are much smaller than conventional drones – their compact size and impressive speed make them the perfect choice for darting through the warehouse racks and performing aerobatics.

| | |
| --- | --- |
| | |
| FPV Drone Warehouse One-Take Video | FPV Drone Warehouse Freestyle Video |
The SIAN office team also ventured to the warehouse to watch the drone in action and were soon put to action to help and learn about the warehouse tasks. Quickly building up an appetite, the Mexican food truck couldn't come soon enough. Team fed. The smiles returned to the face of the team just in time for the team photos. Overall, it was a great learning experience and a day out.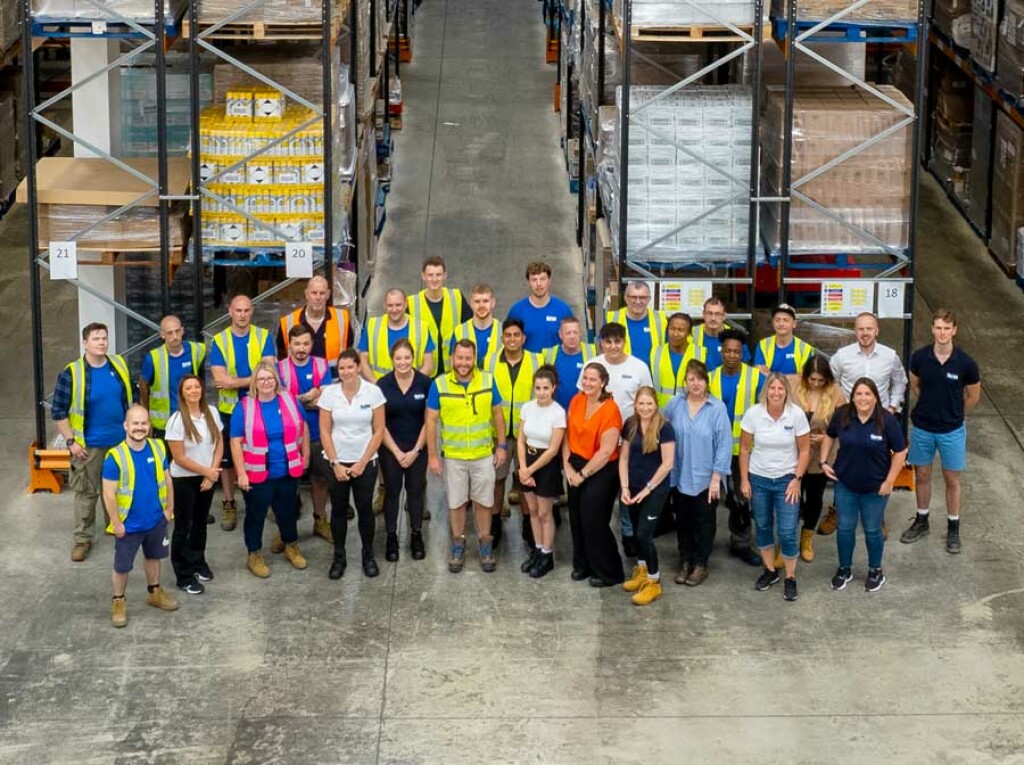 Sian Team Photo